Our venue for OggCamp in 2019 is (drumroll)…
The Manchester Conference Centre
…at the Pendulum Hotel in the heart of the city centre. It's right by Manchester Picadilly station so travelling by train is a great option.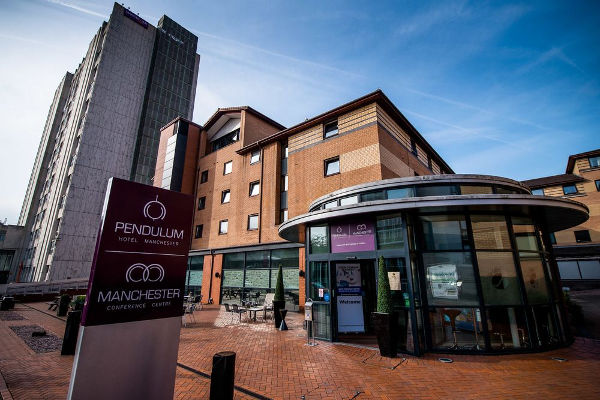 Full Address: The Pendulum Hotel, Sackville Street, Manchester, M1 3BB
Tel: 0161 955 8000
Email: stay@pendulumhotel.co.uk
There are a limited number of discounted hotel rooms reserved for OggCamp attendees. Find details of how to book them here.
Full 3D venue tour available here
Click here for comprehensive directions to the venue :-)